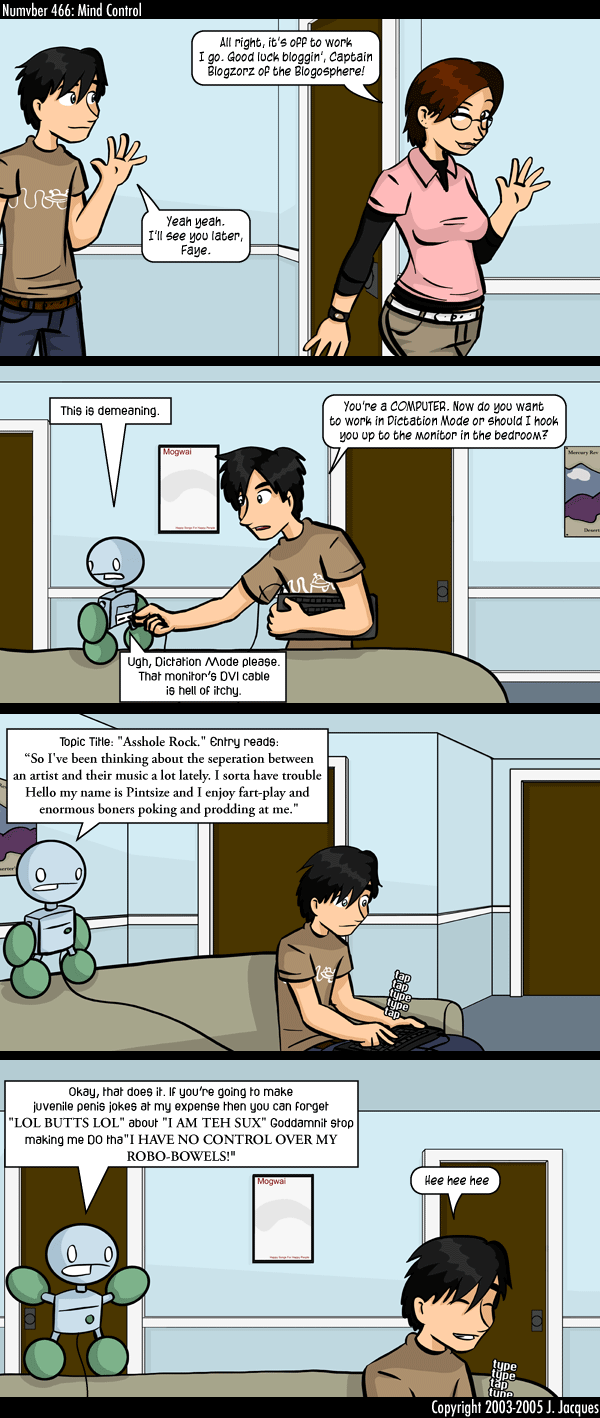 I think "blogosphere" is the stupidest Internet word created since "cyberspace" (which maybe predates the Internet? I'm not sure). It's certainly no WEBCEST at any rate.

Pintsize's dialogue in tonight's comic would be especially funny typed into one of those text-to-speech programs, I think.

We've got a couple new designs coming out later on this week as sort of a test-run for the holiday season. I think you'll like them.

The Decemberists show was...okay. They seemed kind of tired. The opening act, Cass McCoombs, was the single worst opening band I have ever seen. Seriously, words cannot describe how lifeless, saccharine, and awful they are. Ugh. It was like a scene from A Mighty Wind only painful because it wasn't meant to be comedy.

See you tomorrow!